You don't have to know how to use Stanislavsky methods to make improv comedy. Rather, it's best to treat your scene partner like a genius, listen deeply, and think on your feet. These principles are simple, but they will help you get the best from your scene partner.
Treat your scene partner like a genius
One of the most important acting skills is listening. When reading your scenes, you should try to let your scene partner suggest what should happen. This is an important skill because the magic of a scene comes from the spark between two people. It is important to respond to your scene partner's suggestions. You will be able to make informed decisions on the fly if you have done your preparation.
Don't give stupid suggestions
When improvising in front of an audience, don't give stupid suggestions. Although you should let your audience provide some suggestions, it can be difficult to get a sense of what they'll be like. Instead, focus on providing good suggestions that entertain the audience. Too often, people will offer suggestions that aren't appropriate or interesting for the situation. Some examples of these suggestions are poop, fart, sex, or being a one-armed midget.
Listen deeply
When performing improv, it's crucial to listen deeply. Good listeners create strong teams and great improv sketches. There are four important practices that you can use to develop the skills of listening deeply in improv. These practices are universally applicable and can be used in all walks of life. We'll be looking at each one in turn in this article.
Improv troupes cultivate listening skills and emphasize listening to understand and respond to others. Improv troupes stress the importance of listening, especially when performing a spontaneous narrative form. Listening is key to being able to respond effectively. You must listen to the audience if you want to perform well in improv.
Everyone should learn how to listen deeply. Learn how to listen to others' ideas without judging. By practicing active listening, you'll be able to generate more creative ideas and get better at improvisation. Improv is a great way to improve your public speaking skills. You can take a class if you aren't comfortable doing improv.
Another useful skill is the ability to respond to the suggestions of the audience. Listening deeply and using your word association skills will allow you to respond to your audience's suggestions. If you are in a scene with other actors, you might be asked to play a seven-year-old boy. You'll get laughs if you react in this way.
Think on your feet
Thinking on your feet when doing improv is an important skill for anyone who wants to entertain an audience. When performing improvised material, it is easy to get in trouble. However, it's much easier for you to get out of it if your thinking speed and efficiency are high. Improvisers tend to appear more confident and in control of the situation when they think on their feet.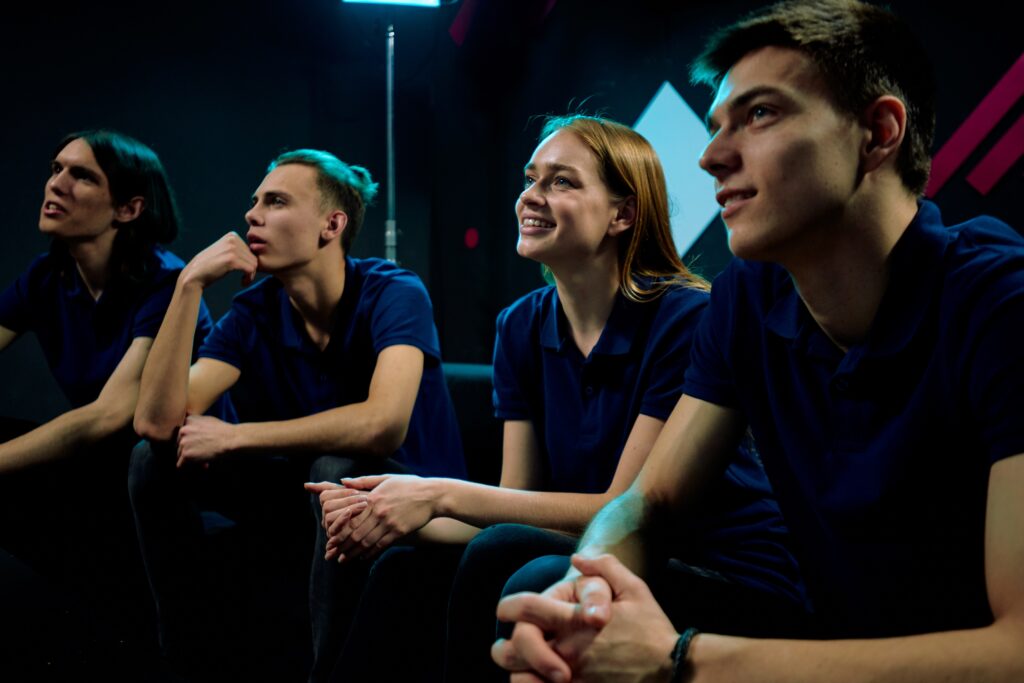 Improv requires that you think on your feet and listen to other people. While improvisers have to create their own ideas, they also need to work together as a team to create something amazing. This involves learning to acknowledge, and promote others' ideas as well as your own.
Learning to think on your feet requires you to take risks. This is especially true of improvised conversations, where there's no plan ahead of time. A lack of a plan can make your conversation less structured and increase anxiety. There are ways to manage anxiety and keep things moving.
The art of improv requires you to think quickly and act on your feet. The first instinct is often the best. It's impossible to plan every detail of a conversation so your first thought is likely the best. While it's important to stay calm and relaxed while doing improv, you also need to pay attention to the people around you. Ensure that they're paying attention and responding authentically.
Take chances
Improv is a great way to learn how to let the ideas flow and take risks. Improv can be funny and help you improve your leadership skills. It can also help you build stronger bonds with your co-workers. If you're in a leadership role, improv can help you and your employees to develop better ideas and reimagine failure.
Improvisation requires you to take risks. This is necessary if you want to sound authentic. Not taking risks will limit your artistry and creativity. Taking risks is a good way to avoid the risk of sounding too polished, clear, and lifeless.
Although improv requires you to take risks, it is not something you would feel comfortable doing in a professional conversation. You can stand out by taking risks. You might be nervous to take a chance in a professional setting, but improvising is a great way to get over that and stand out.
When performing improv comedy, you should start off with a good vibe and then introduce a problem. A great improviser will be able to find a way to make a mistake work and continue a scene smoothly. While mistakes should be hilarious, they shouldn't be too gross.